fr | es
Highest-level support to the objectives and work of the 1% for Development Fund
On the occasion of the 30th anniversary of the 1% for Development Fund, Mr. Kofi Annan, Secretary-General at the time, indicated his full support to the objectives and work of the Fund through a letter sent to one of the Fund's members, Claude Echard, on 4 April 2006. Furthermore, during a visit to UN Headquarters in Geneva on 26 June 2006, the Secretary-General kindly accepted to be photographed with three Fund members: Sylvie Pichelin, Coordinator of the Fund, and two members of the Projects Committee, Maurice Allal and Jürgen Schwettmann.
The Secretary-General stated that "the Fund is a unique demonstration of the commitment that United Nations Staff have to both their personal and professional cause and endeavours". He added: "The projects that your membership supports are the types of staff-initiated activities that I had in mind when, in my recent reform report Investing in the United Nations, I referred to staff who are finding ways of doing more with our cause and idealism." The Secretary-General also shared the concern of Fund members regarding its current level of membership and stated that the Fund "deserves a much greater degree of support and attention, and ways should be found to convince more staff to participate" because "it sets an example not only for other staff, but to Member States as well". He added that he hoped that "by my voicing my support to this worthy initiative, we will be able to further strengthen your membership and scope and range of activities".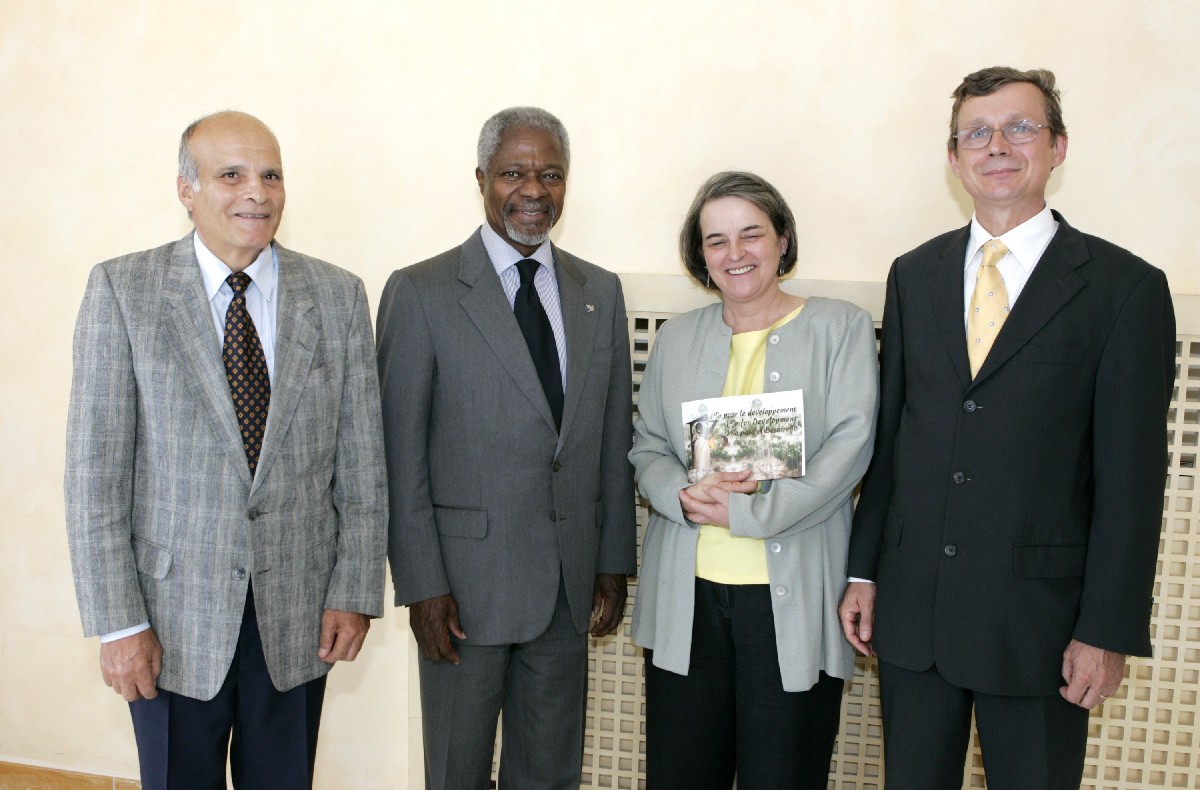 From left to right: Maurice Allal, Kofi Annan, Sylvie Pichelin and Jürgen Schwettmann.